Local Learning ventured out beyond Bristol into North Somerset, celebrating the only working pier in the country to have Grade 1 Listed Building status.
We were delighted to be working with Year 4 pupils from St Nicholas' Chantry Primary School and Masters Architecture students, Lucy McLoughlin, Esther Pilling, William Stradling, Tristan Vincent from the University of the West of England exploring the heritage of what John Betjeman described as 'the most beautiful pier in England', Clevedon Pier.
With Heritage Schools funding from Historic England, we collaborated with Clevedon Pier & Heritage Trust and Clevedon Learning Trust to produce a learning resource exploring the heritage of Clevedon Pier and co-creating a presentation and final exhibition to support and promote Clevedon Pier's unique status.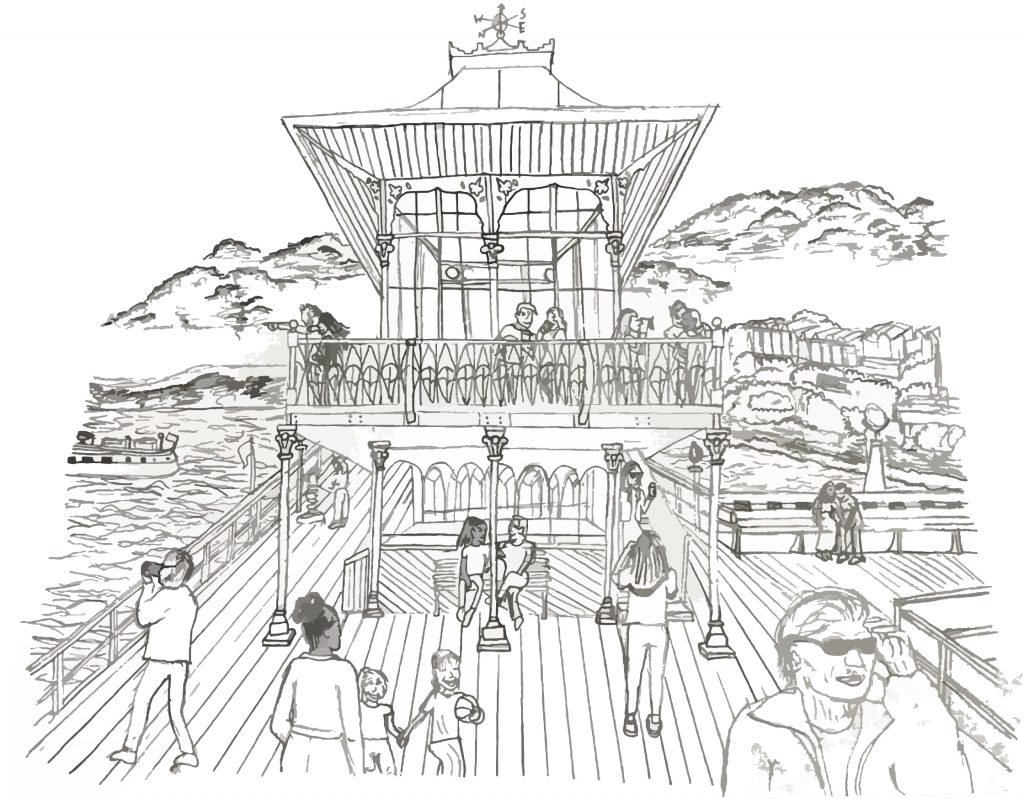 The Planning (Listed Buildings and Conservation Areas) Act of Parliament 1990 was introduced to protect the country's most important heritage, which must be of historic and/or architectural significance.
Banner image design by Esther Pilling.