It is 50 years ago since the huge hulk of metal, no longer recognisable as the luxury liner that set sail for New York in 1843 returned to Bristol.
Before the SS Great Britain could be restored to the fantastic condition it is in today, displayed in the very same dry dock that had been specifically built for its construction 127 years earlier, the damaged and sorry-looking ship was tugged on a barge 8,000 miles across the Atlantic to Avonmouth Docks. Here it was patched up and made sea-worthy enough to continue the final part of its journey down the river.
Working with West of England Oral History Partnership , Wildman and Herring Ltd and artist, Carmen Garaghon we have collected stories about the return of the SS Great Britain in 1970 to create a permanent installation in Avonmouth.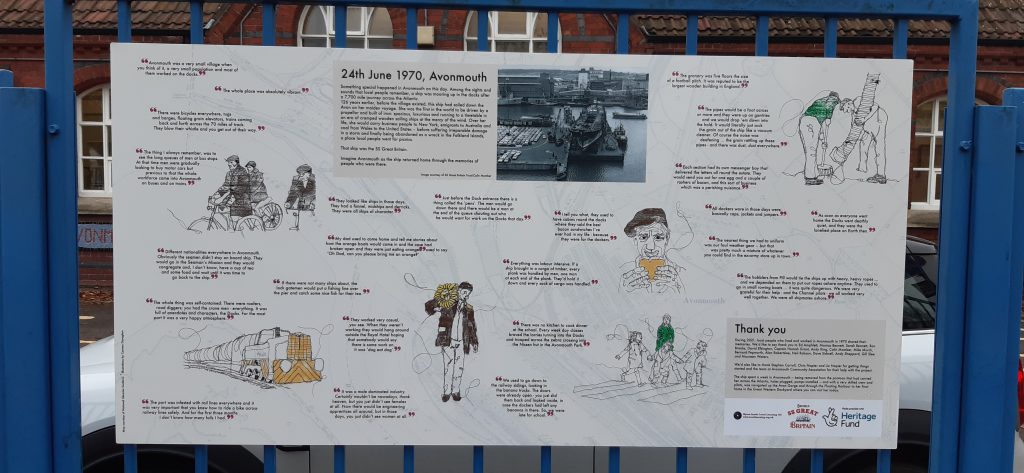 The oral histories collected and edited by Tot Foster have also been used to create a Story Map that describes the ship's final journey along the Avon.
Please visit http://www.ssgreatbritain.org for more information about the wider project celebrating the return of the SS Great Britain.