Local Learning have been working with three Bristol primary schools and their local communities as part of a city-wide National Lottery Heritage funded project coordinated by Bristol Ideas. Opening up the Magic Box celebrates Bristol's film-making past and marks the centenary of the death of Bristolian inventor William Friese-Greene (1855-1921) and pioneer of early motion picture film-making.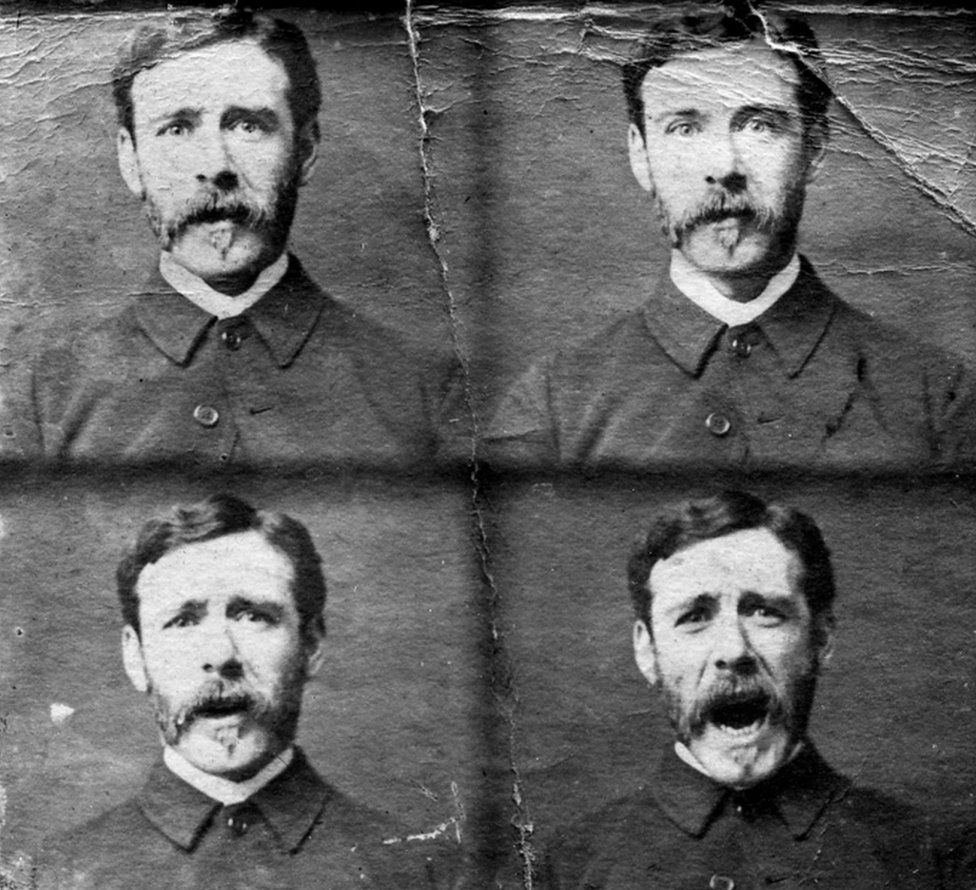 The late Bristol photographer, Reece Winstone, campaigned to save the birth place (12 College Street, behind today's City Hall) of Friese-Greene as a museum of cinematography. All that remains of this aspiration is a plaque to Friese-Greene's memory on the rear of City Hall.
At the time of Friese-Greene's death in 1921 there were over 30 cinemas operating in many neighbourhoods across the city. Cinema history is a recurring theme in many of our local learning projects and people's memories of going to the local flicks is a popular subject.
Remembering the city's lost cinemas is a small attempt to bring Reece Winstone's aspiration to fruition.
Filmmaker, Michael Jenkins (8th Sense Media) documented the activities in the three schools and their communities, capturing the atmosphere at the final heritage trail and bringing the project together into the short film below.
Local Learning and Compass Presents together with Tom McDonagh worked with a team of UWE Masters Architecture and 3rd year History students to co-curate an outdoor cinema heritage trail in Castle Park in early December 2021 celebrating 100 years of cinema in Bristol.
Drawing on recollections from local residents of smuggling in popcorn and a stray dog, of plush red velvet seats and hazy smoke-filled auditoriums Year 5 pupils at Christ the King Primary in Filwood collectively composed a poem with City Poet, Caleb Parkin.
As part of the outdoor heritage cinema trail, Year 6 pupils from Cabot Primary in St Pauls created lanterns drawing on shared memories about the lost cinemas of Castle Park and beyond.
As well as recollections from local communities, lantern designs also built on the Lost Cinemas of Castle Park app co-curated by Dr Charlotte Crofts and Pete Insole.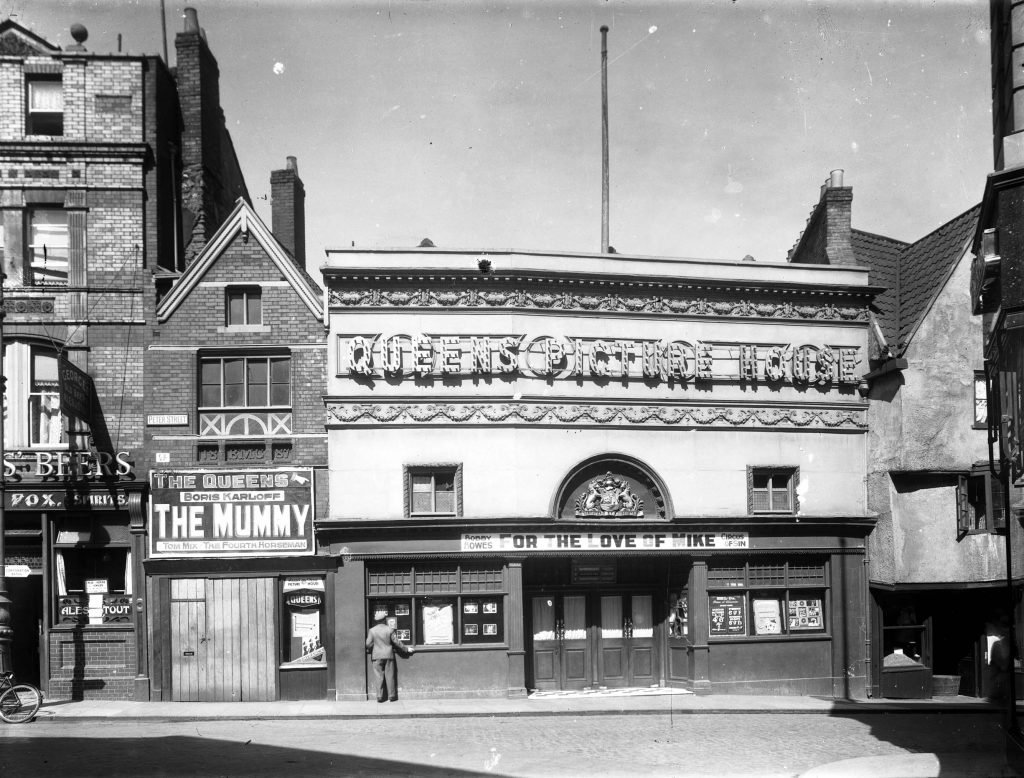 Using information from the cinema layer on Know Your Place, Year 6 children from St Barnabas Primary in Montpelier produced Top Trump cards for all the cinemas screening in Bristol in 1921, the year of Friese Greene's death.
Click here to download the pack of 32 cards.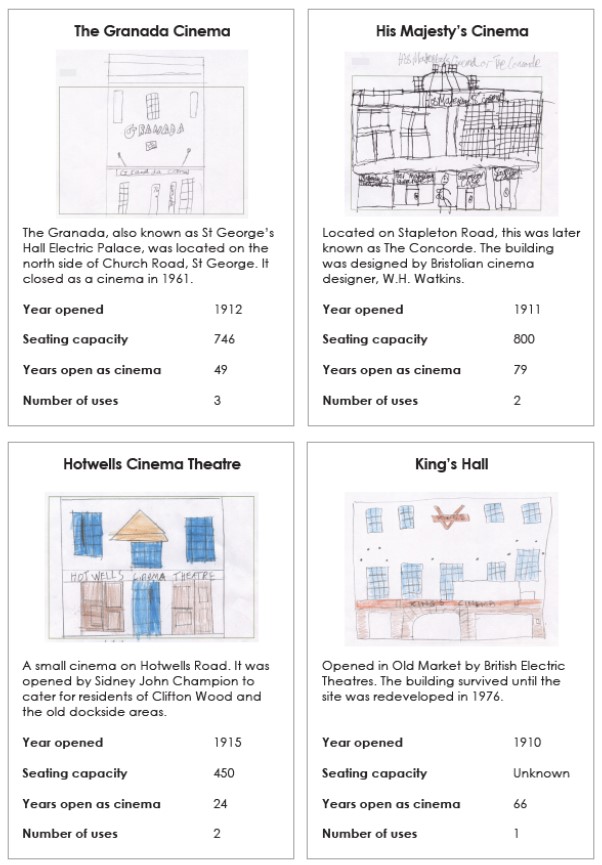 After looking back at 100 years of film making since the year of William Friese-Greene's death we looked forward into the next century.
Children from St Barnabas also worked with Jane Coulter from Into Film and UWE 3rd year film making student, Chloe Ireland utilising film archive and some of the BFI's regional collection to produce their own silent films exploring early film techniques.
Credits
Banner image, Interior of the Orpheus Cinema at Henleaze, Bristol Culture, Hartley Collection, 263599
Local Learning enjoyed working with pupils and staff at Cabot, Christ the King and St Barnabas primary schools and their local communities.
Local Learning workshops delivered by Dr Charlotte Crofts, Jane Coulter, Pete Insole, Chloe Ireland, Lucy McLoughlin, Tom McDonagh, Ruth Myers, Caleb Parkin, Esther Pilling, James Robins, Tara Sachdeva, Will Stradling, Tristan Vincent.
Outdoor cinema heritage trail curated by Esther Afikiruweh, Lucy McLoughlin, Tom McDonagh, Esther Pilling, Tara Sachdeva, Will Stradling, Tristan Vincent.
Myers-Insole Local Learning would also like to thank the following for all of their contributions:
Shamsudin Abikar, Tazeem Ahkter, Eliza Boddington, Tracy Britt, Jeanette Brooks, Ronald Brooks, Clive Burlton, Tom Burton, Matt Condon, Curzon Cinema, Jane Coulter, Dr Charlotte Crofts, Sally Daniels, Father Michael Derrick, John Elston, Pamela Fowler, Giorgos Georgiou, Roger Griffith OBE, Karla Hartrey, Gemma Holian, Sharon Horsman, Ann de Graft-Johnson, Into Film, Michael Jenkins, Andrew Kelly, Mel Kelly, Sophie Kingscote, Dr Liz Lane, Claire Lovell, Petra Mansour, Alan May, Naomi Miller, Anna Mundy-Ostergaard, Chelsea Nash, John O'Connor, Briony Parker, Dorothy Pullin, Susan Richards, James Robins, Joe Rotheram, Tara Sachdeva, Sebrights Printers, Andrea Sims, Michael St Louis, Suzzie Torkonoo, Amy Tupman, Sharon Umoru, UWE Architecture, UWE Film, UWE History, Mark Vasey, Vaulted Chambers Café, Dr Rose Wallis.
Opening up the Magic Box is a city-wide National Lottery Heritage funded project coordinated by Bristol Ideas.