Since 2016, Local Learning have been working in partnership with Southmead Development Trust, Bristol Old Vic and the local community to create the Southmead soap opera, Meadows to Meaders.
Co-written by community participants and shaped by Ruth Myers, the soap opera tells the story of two fictional families, the Meadows and the Meaders, as they grow up together on the estate from the 1930s to the 1970s.
The cast regularly come together and share stories of their own or explore ones we have collected from local residents. As everyone is talking and laughing over old times, a narrative emerges and our script starts to take shape, building on the wonderful characters and script created by Bea Roberts for the original M2M.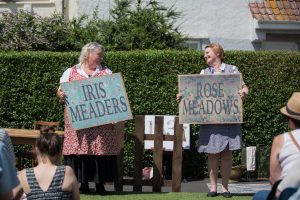 The first performance funded by Arts Council England, National Heritage Lottery, Historic England and Quartet Community Foundation was performed live in Ascot Road in 2017.
The 2nd episode (A New Direction) funded by Bristol City Council and Southmead Development Trust was performed at the Greenway Centre in March 2019.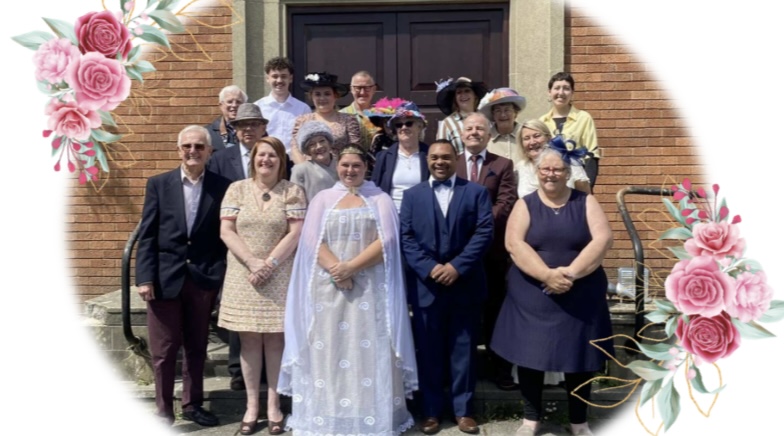 The 3rd (Love on the Mead) funded by Arts Council was performed at the Greenway Centre in May 2022 and was accompanied by an exhibition of Southmead wedding stories.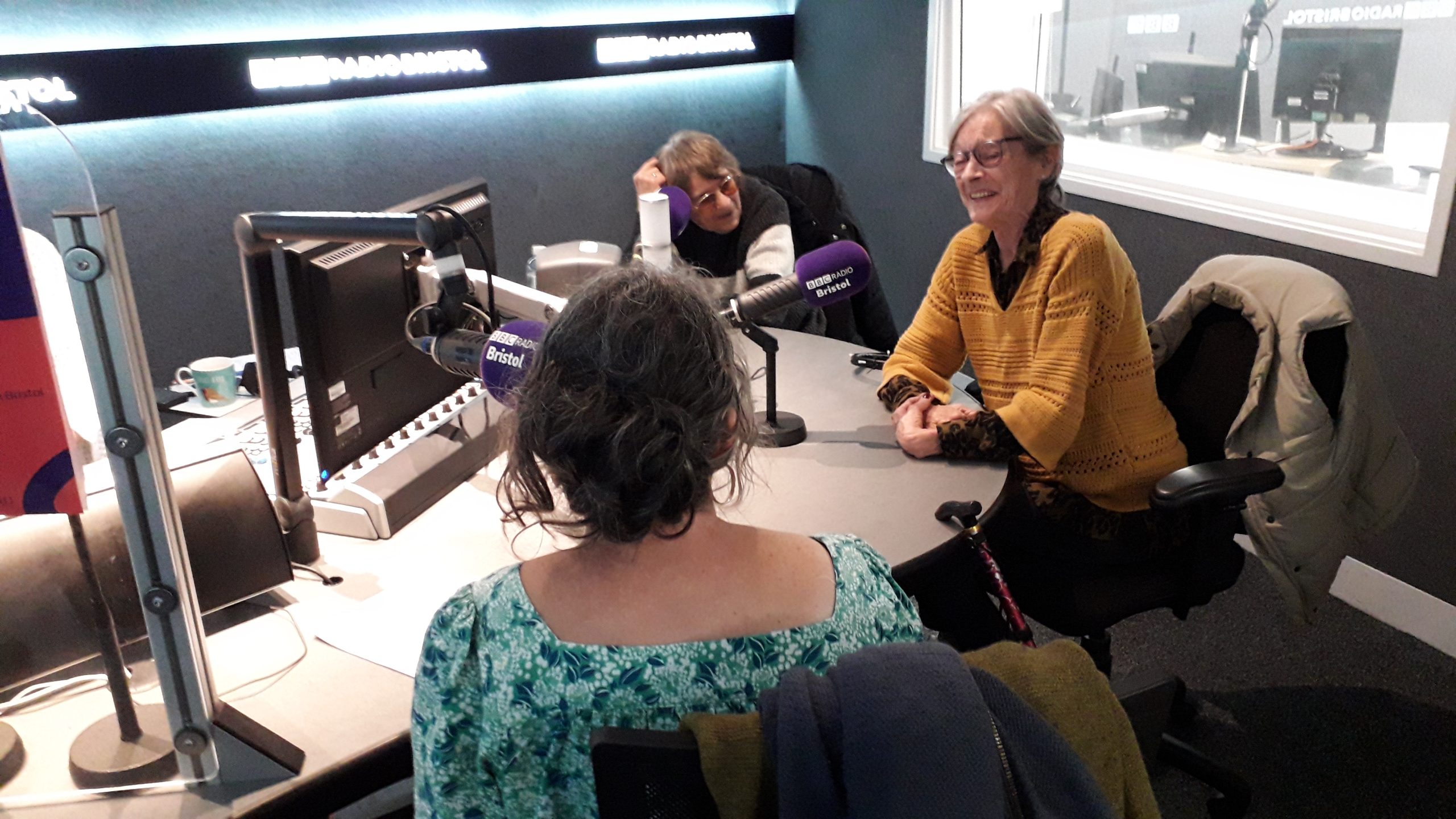 A 4th episode (Southmead Cares) produced over Zoom during Lockdown was recorded and edited by BBC Radio Bristol as a radio play that was broadcast over four consecutive days in 2022.
We are hoping to create a 5th episode (Fab Living on the Mead) to be performed in 2023.
Listen to cast member Deana Perry (aka Rose Meadows) talking with Emma Britton on Radio Bristol.
We are still collecting stories from people who have lived, worked and grown up in Southmead for our accompanying exhibition celebrating romances and unions from all the cultures that make Southmead what it is today.
If you have memories to share then we would love to hear from you.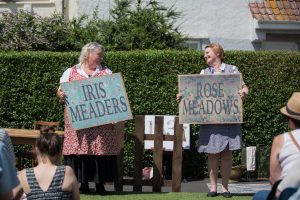 Meadows to Meaders, 2017, photo copyright Paul Blakemore