Stephen Darrow Stacey, the first black African-American to play professional football in the UK has been back to his home city sharing his experiences of growing up in post-war Bristol and being signed by Bristol City Football Club in 1961. Steve now lives in Australia and his visit coincided with the publication of his autobiography The Colour of Football by Bristol Books.
This short film made during Steve Stacey's visit to Bristol in 2019 was created by 8th Sense Media .
With Heritage Schools funding from Historic England, Local Learning have been working with students from Orchard and Fairfield secondary schools to produce a learning resource exploring themes from Steve Stacey's story. This learning resource includes insights from Professor Madge Dresser and film footage by 8th Sense Media.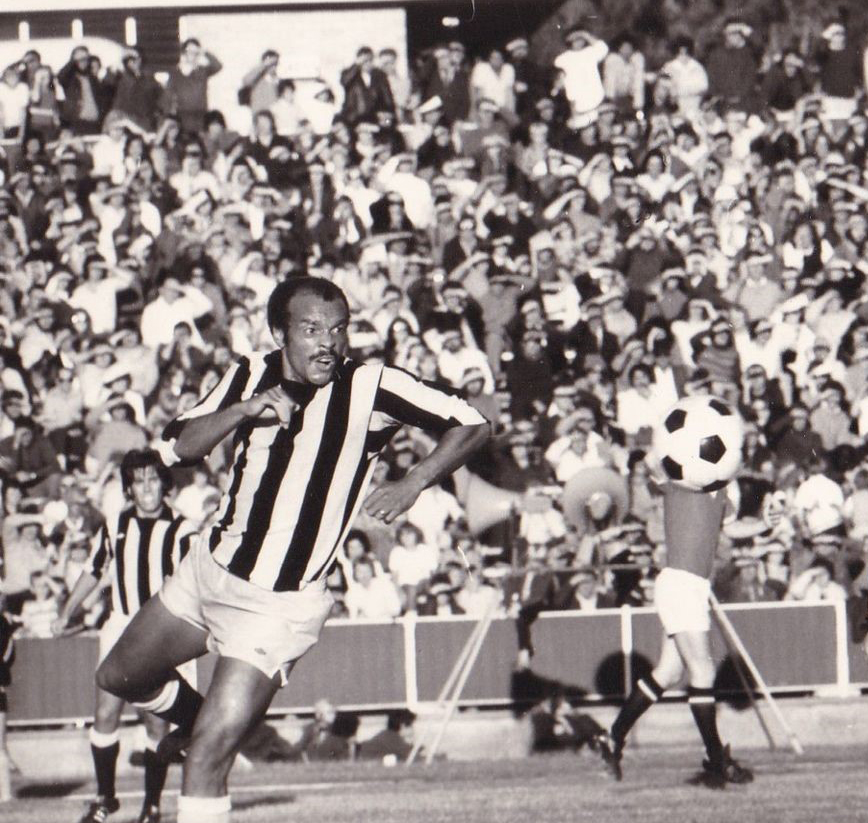 Steve was born in Southmead Hospital in August 1944. His father, Clarence Lee Sims, was a black African-American GI based in Bristol during the latter part of the Second World War and his mother Evelyn was a white Bristolian from Horfield. Clarence met Evelyn in the Royal Oak pub in Horfield when he was based in the barracks at Muller's Orphanage. Mixed race marriage was forbidden by the American military so Clarence was not allowed to marry Steve's mother and after the war returned to Kemper County, Mississippi.
Steve passed his 11+ and won a scholarship to Fairfield Grammar School. He spent some of his childhood in Horfield and other homes included the new council housing estates in Withywood and Bishopsworth where he started to play football and cricket. It was his PE teacher at Fairfield who encouraged Steve's sportiness. Spotted by scouts when playing for Highridge United and Sneyd Park, Steve was snapped up by Bristol City and went on to play for Wrexham, Ipswich and Exeter City.