Students from St George's Primary School alongside members of Jacob's Wells community visited Bristol Archives to research the history of the Baths.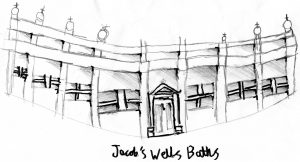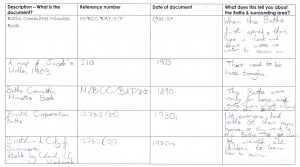 Bristol Archives offers over ten miles of historical documents and is an invaluable resource for our city, a place freely available to make your own discoveries about the city's past.
Visit Jacob's Wells Community Hub for an in depth history of Jacob's Wells Baths compiled by local resident and Jacob's Wells Community Hub co-founder, Judy Goldsmith.
Stories on Brandon Hill (pdf)
captured by Abdul-Khaliq Ahmed with thanks to insights provided by Professor Steve Poole.
A conversation with Rabbi Mendy Singer and Alex Schlesinger, President of the Park Row Synagogue (pdf).