In 1373, The Great Charter of Liberties granted by Edward III defined the extent of the county of Bristol. At this time, Bristol was still a town. It did not become a city until 1542 when the former St Augustine's Abbey became Bristol Cathedral following the Reformation.
The shape of Bristol described in the charter included sources of fresh water, delivered to the town along pipes or conduits from near present day St Werburghs and from near modern day Totterdown. The county also extended up St Michael's Hill to include the site of the gallows.
At this time the land area of the county was just 2 square miles, although an additional 45 square miles extended out to points on Denny Island, Flat Holm and Steep Holm in the Bristol Channel. This water boundary was included to ensure that trading ships entered the county while still at sea particularly as ships often had to wait in the channel for tides and shipping lanes etc to be clear.
Probably just about 10,000 people lived in Bristol in 1373 in the neighbourhoods we now know as the Old City, Redcliffe and Old Market.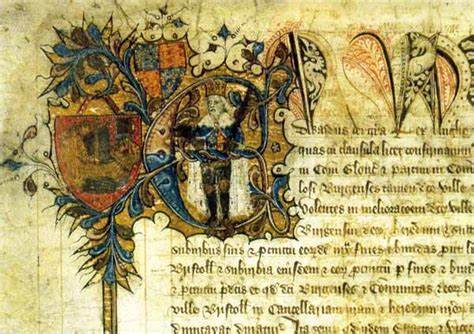 To celebrate the granting of the charter, the High Cross was erected at the centre of the town at the junction of High Street, Corn Street, Broad Street and Wine Street.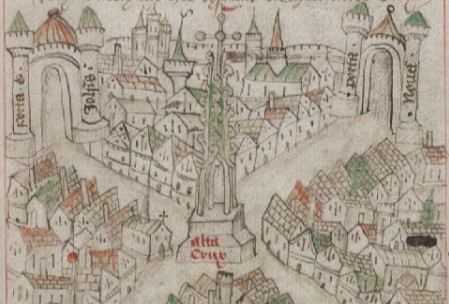 The High Cross was mentioned several times by William Worcestre who described many parts of the city during his stay in 1480.
"…one Dynt, a pumpmaker by trade, of the town of Bristol, said to several people that he had heard from elderly and aged people that told him they had seen a tree, called in English a hawthorn tree, growing on the spot in the High Street where the splendid Cross is sited,"

William Worcestre, 1480
The High Cross remained here until complaints in the late 1600s and early 1700s about its risk to road users and its links to Catholicism led to the monument being moved to College Green in 1736. However, 30 years later it was seen as an obstruction and given to Henry Hoare of Stourhead in Wiltshire where it remains today as part of the Stourhead Estate managed by the National Trust.
When the High Cross was restored in the 1980s some of the statues of kings that adorned the middle section of the monument were removed and loaned to the V & A Museum where they can be seen today.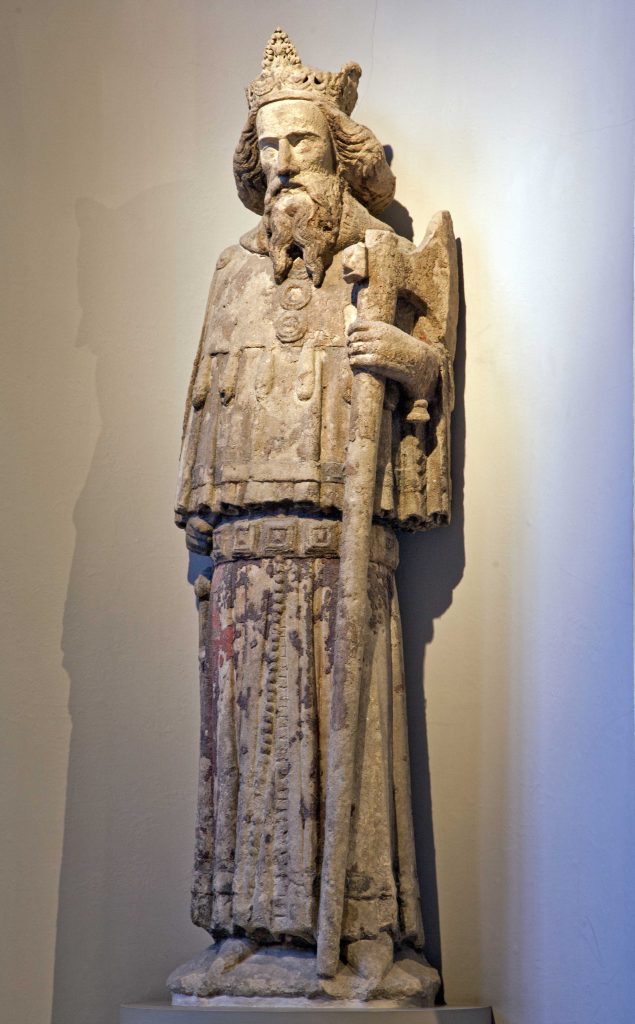 In 1851, a replica High Cross was created by John Norton and erected in the centre of College Green.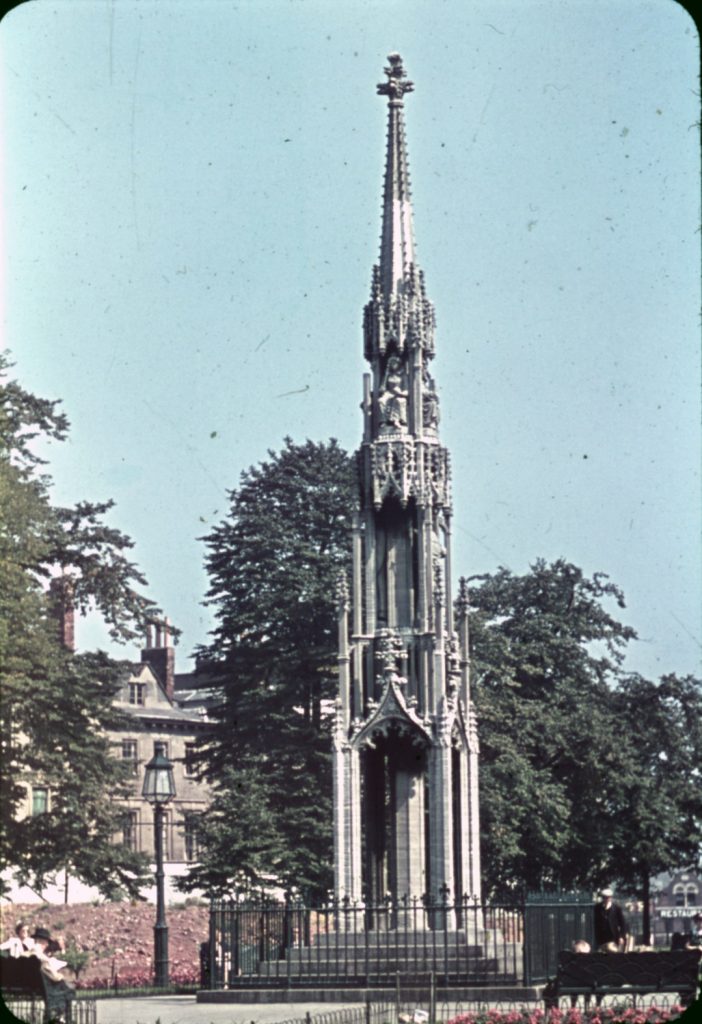 In the early 1950s the Cross was taken down again and the top of this replica now stands in the corner of Berkeley Square.