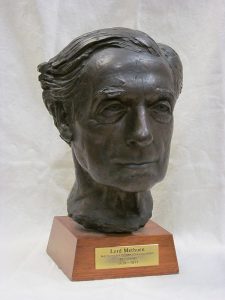 During WW1, Methuen accompanied the coffin of the unnamed soldier back from the Battle of the Somme in 1920 to be buried at Westminster Abbey, London. Unveiling took place, November 11th (Armistice Day) 1920.
The thinking behind the unnamed soldier dates back to 1916, when the Reverend David Railton was serving as army chaplain on the Western Front saw a grave marked with a simple cross and a simple pencilled inscription 'unknown British soldier'. Railton wrote to the Dean of Westminster suggesting an homage to the unnamed soldiers.
Methuen became president of the RWA in 1939, the year that the Second World War broke out.
During WW2, Methuen was one of the Monuments Men, responsible for protecting works of art across Europe from the Nazis.
Of particular interest: Lord Methuen is the longest serving president of the RWA, and over the 32 years will have been witness to huge changes in the World around him. The exhibitions of 1939, at the beginning of the Second World War will reflect a different outlook locally, nationally and internationally to those displayed at the end of his presidency in 1971.