Carlos Trower escaped slavery to become one of the world's greatest tight rope walkers and used this platform to promote the emancipation of enslaved people.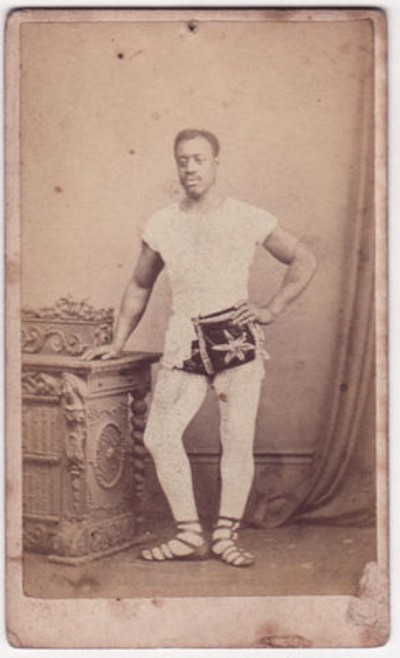 With funding from Heritage Schools and a grant from the University of the West of England's community fund Local Learning worked with pupils from St Michael on the Mount Primary School, UWE Masters Architecture students and History and Film undergraduates to create an exhibition and performances promoting the story of the "African Blondin" who once lived on Christmas Steps and performed at Colston Hall (now Bristol Beacon) for a Victorian audience of over 3,000.
Local Learning gathered together a team of people who helped to tell the story in a sensitive and appropriate manner, bringing together aerialists, actors, activists, archivists, acrobats and anybody else who wished to help shape this story.
We acknowledge that language and terms more commonly used during the period this production and exhibition documents are now considered offensive and do not reflect present day attitudes and beliefs.
Photographs courtesy of Julian Preece
Carlos Trower – "A Fine Balance" from VS1 Productions on Vimeo.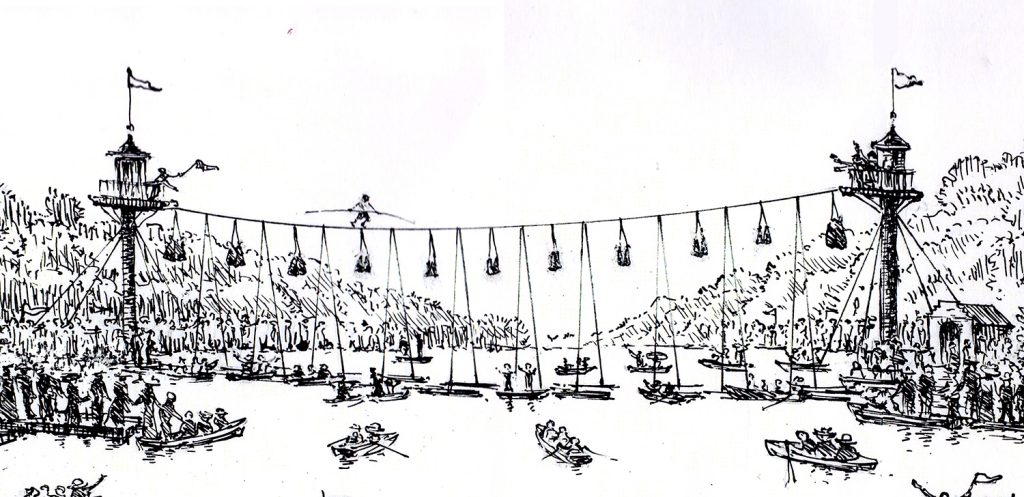 The free exhibition was launched on Wednesday 26th May 2021 in two parts simultaneously:
the foyer of Bristol Beacon (formerly known as Colston Hall) to include a live performance from David Ellington (filmmaker and circus performer).
the Finis Gallery, 17 Christmas Steps.
The shop window of 7, Christmas Steps was also used as a display for the exhibition and a new permanent sign commemorating Carlos Trower having once lived there is now hung above the shop.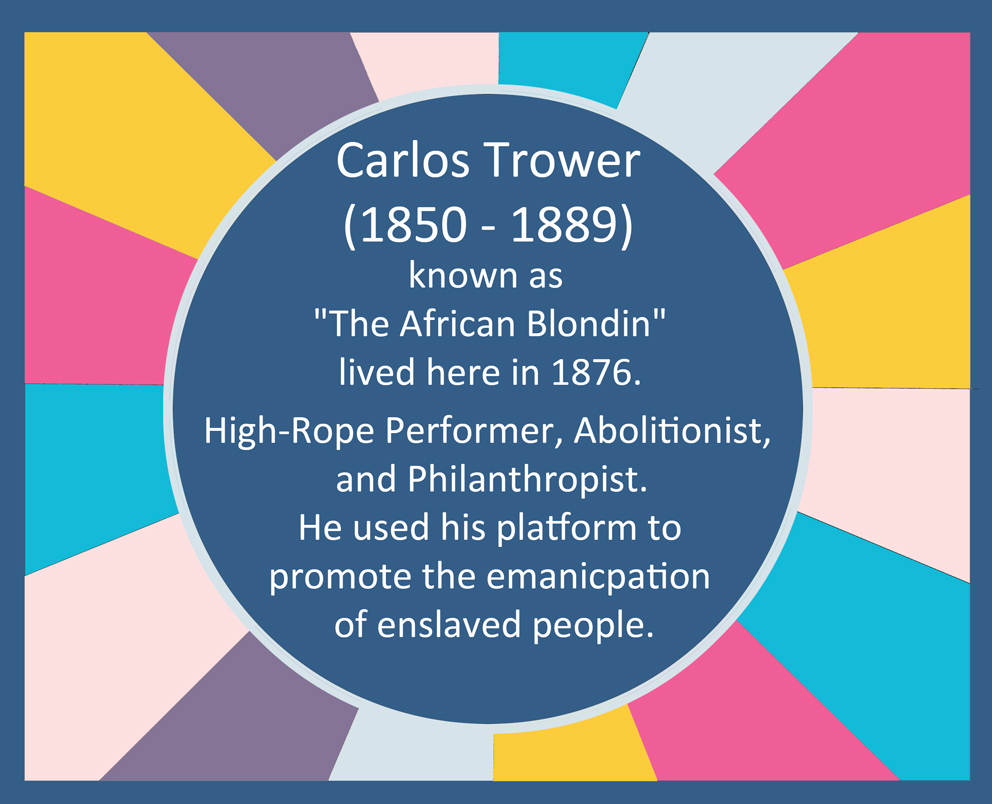 Carlos Trower 'The African Blondin' (text by Dr Paul Green)
As a young fugitive, Carlos hid among a circus and learned to walk up the tent ropes. At 12 years old, Carlos performed for his first African-American audience at an event in Brooklyn, New York, campaigning for the emancipation of all enslaved peoples. After a performance in England, Carlos married an English woman Myra Clay and made a home in the smoke and industry of the Potteries. Carlos continued to perform on the high-rope and nearly died when the rope snapped beneath him in the Beverly Cattle Market near Hull. He also performed with a Victorian Panorama show at Bristol's Colston Hall for over 3,000 people, but at the age of 39, Carlos died in Bow Asylum reported as a neurological degenerative disorder.
A Fine Balance
The project built on the city conversations that have followed the recent Black Lives Matters events in Bristol. There is an increased desire to diversify our learning curriculum, making it more relevant and reflective of the multi-cultural demographic of this city.
Given Bristol's status as a "city of circus", there is a circularity and justification in celebrating Black African anti-slavery campaigner Carlos Trower who once performed at Bristol's Colston Hall. It feels appropriate that as we stop honouring Bristol merchant, Edward Colston, who was heavily involved in the Trans-Atlantic trafficking of enslaved Africans and whose statue was toppled, that we focus attention on the city's unknown heroes and provide a platform for someone about whom the city can come together to be proud of.
Further information
See our previous Circus 250 project delivered in partnership with Circomedia that includes artwork created by St Barnabas CEVC Primary School inspired by the life of Carlos Trower an example of which is featured at the top of this page.
Blog by Dr Paul Green for Bristol Beacon.
Radio Bristol interview with UWE students and members of the project team.
UWE Masters Architecture students Live Project summary.