Castle Park probably has the most varied history of any part of Bristol. The area has been host to a medieval castle, the busiest shopping street in Victorian times, a Second World War bomb site and a gigantic car park while the council made plans for a civic centre and museum before it became the park we see today.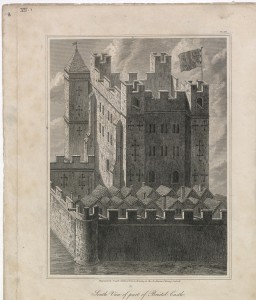 Local Learning have worked with several schools to explore this varied history and ran a Council for British Archaeology funded Archaeology in the Park event in 2007. We involved actors to take audiences through time to the sallyport providing castle courtiers with an escape route, to peer inside the 18th century houses that once stood on Bridge Street and to join the queues for one of the first talkies showing at the Regent Cinema.
In 2012, Local Learning collaborated on the Lost Cinemas of Castle Park with the University of the West of England, where members of the public helped to create a series of Top Trump cards depicting the many picture houses that had once existed in this area.
Most recently, Bristol City Council have commissioned Local Learning to create new interpretation materials to help tell the story of Castle Park.