One of the oldest monuments of Bristol lies within a council estate in the northern part of the city. Dating from the time of the Egyptian pyramids, the Bronze Age barrow in Badock's Wood was the final resting place for a local tribal chieftain.
There was very little change to the landscape until the beginning of the 20th century with the building of Barton Regis Workhouse, parts of which were used to treat wounded soldiers in the First World War and then later became Southmead Hospital.
In 1931, in response to a housing crisis in Bristol, Southmead was created.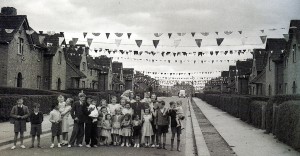 Composing songs about the mysteries concealed within the barrow, capturing sounds from the River Trym running through Badock's Wood, collecting oral histories on the estate. As part of the Heritage Schools initiative, Local Learning have enjoyed a wide variety of collaborations in this area, uncovering Southmead's fascinating and varied history with local schools.