Victorian resources (these were created for St Michael-on-the-Mount Primary School, but contain generic content that can be applied elsewhere).
The area of St Philip's (together with St George) was at the forefront of Bristol's Industrial Revolution. Much of the Victorian landscape can still be seen today, such as the old soap works buildings on Broad Plain and the stone buildings of the former gas and iron works in the Silverthorne Lane area north of the Feeder Canal.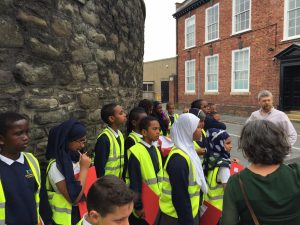 As part of the Heritage Schools initiative, we took pupils from Hannah More Primary to explore the sites of the Victorian industries that employed children from as young as 13. Using an 1862 inspector's report on working conditions in these factories, the pupils created plays featuring the young people and their employment in St Philip's at the time.